Mentoring Activities: Visual Design for Social Media & Writing Online Content (Language and Tone)
Two social media workshops were held on 12 and 19 February 2022 respectively. In "Visual Design for Social Media", Mr Max Lee introduced colour theory to students, enhancing their visual design skills for social media. In addition, "Writing Online Content (Language and Tone)" was conducted by Dr Marija Todorova. She shared tips on how to write good online content in terms of language and tone, preparing students for the online world.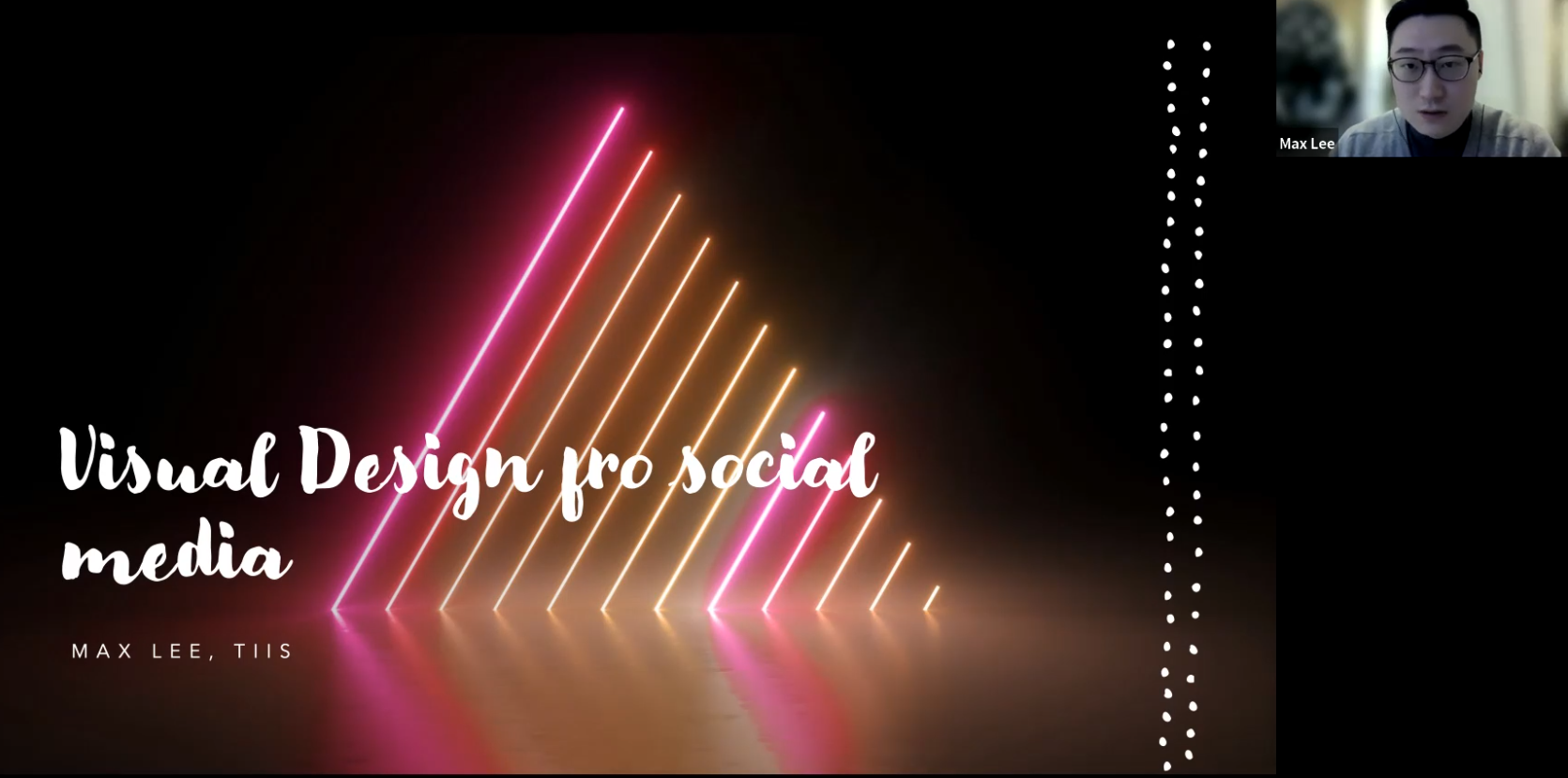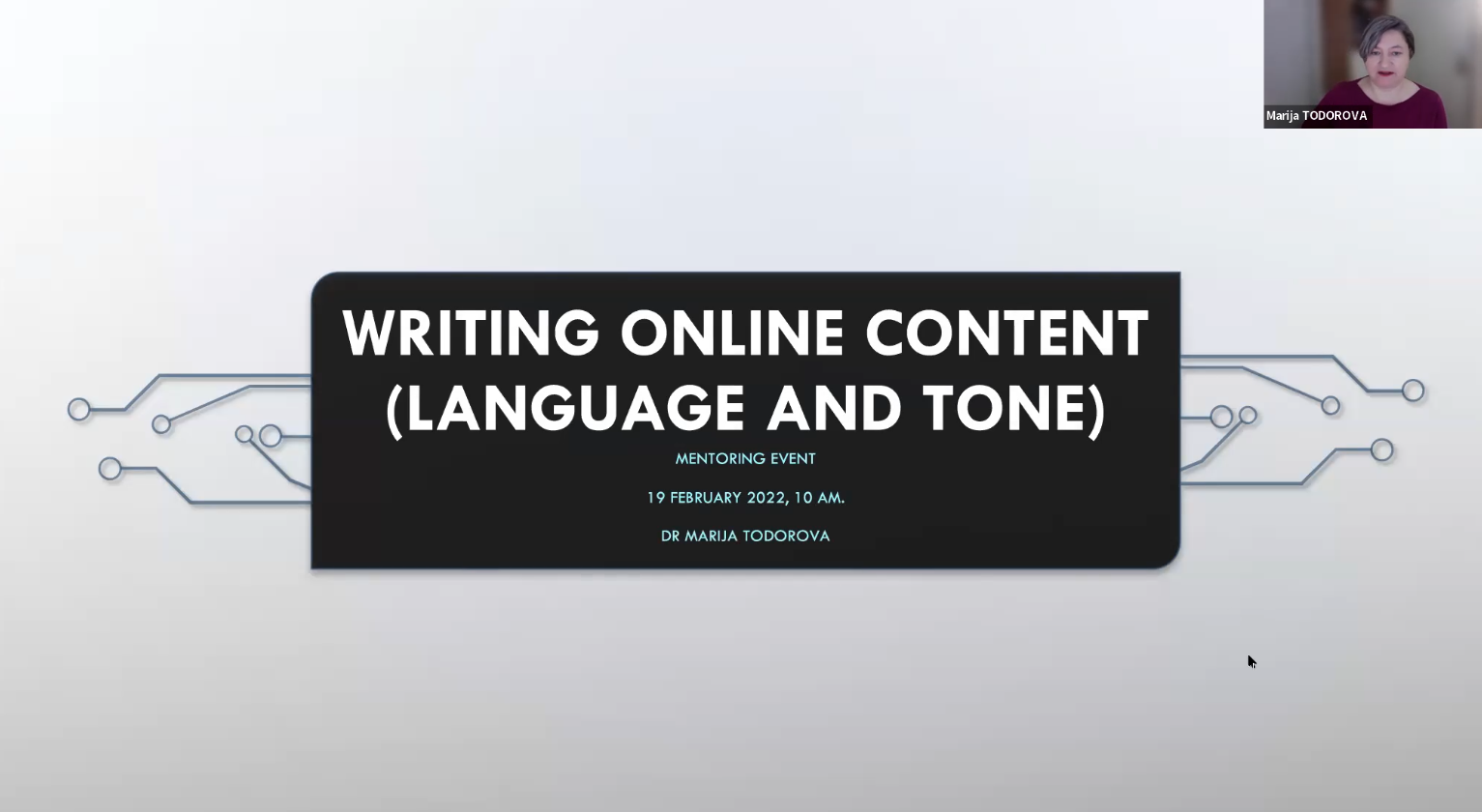 ---
Mentoring Talks: Latest Trends in Post-Covid Translation Industry / My Placement Story Last Year
A two-part Mentoring Talk was held on 29 January 2022. It was our great honour to have invited our TRAN alumna Ms Queenie Law, founder of Wordidea Language Services Ltd., to share the latest trends in the post-covid translation industry, especially the burgeoning area of online marketing. The second part was the sharing by three final year students on their completed gap year placement, giving students a glimpse into different professional areas that could widen their vision for placement and career planning.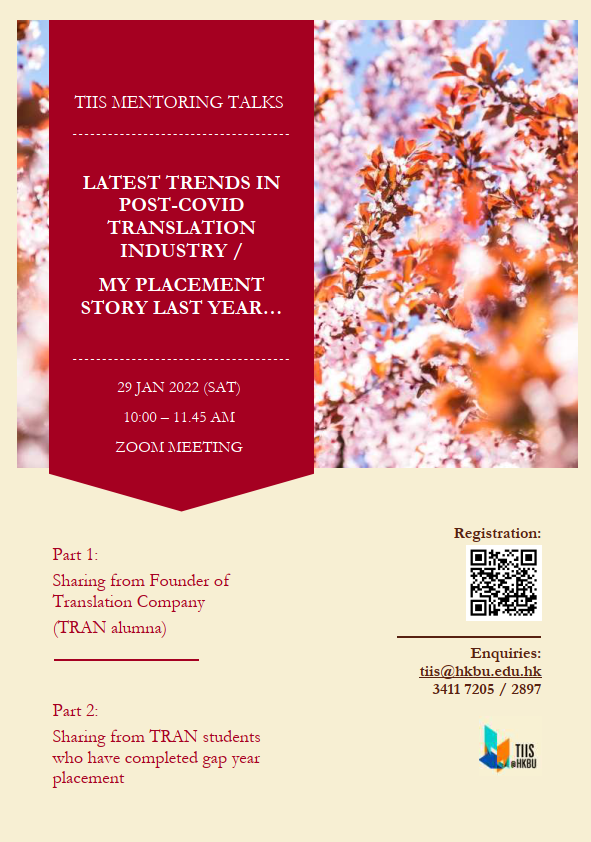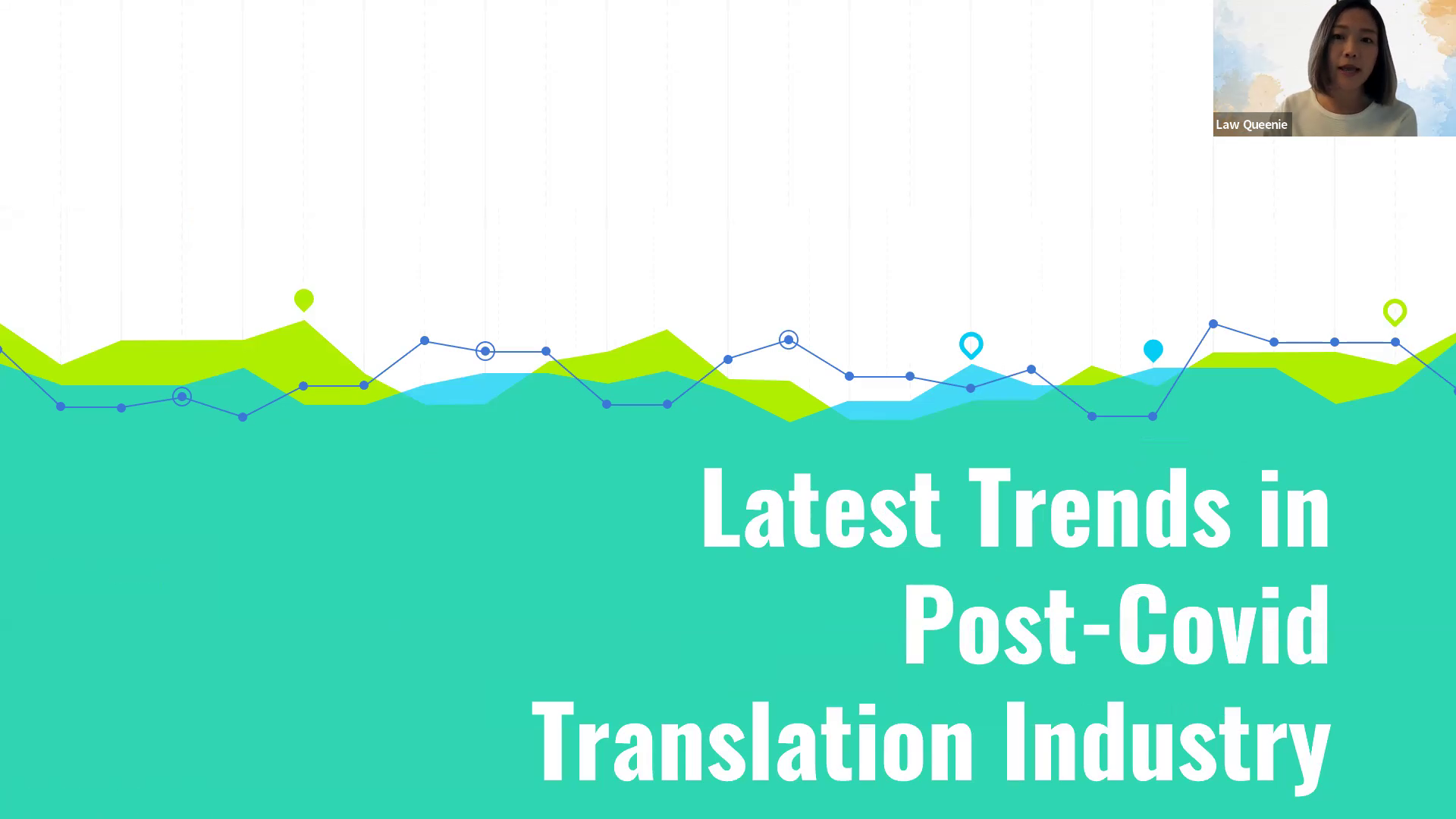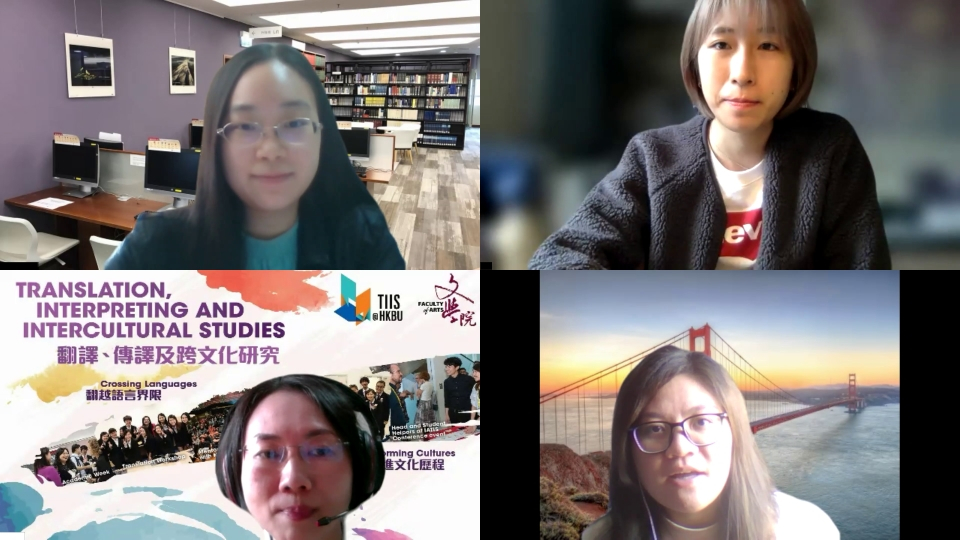 ---
Theories and Philosophies of Translation: A Student Symposium
Twelve final-year undergraduate students taking the course TRAN4006 Theories and Philosophies II gave a presentation on their research on translation and interpreting in the symposium, bringing a fruitful end to the course.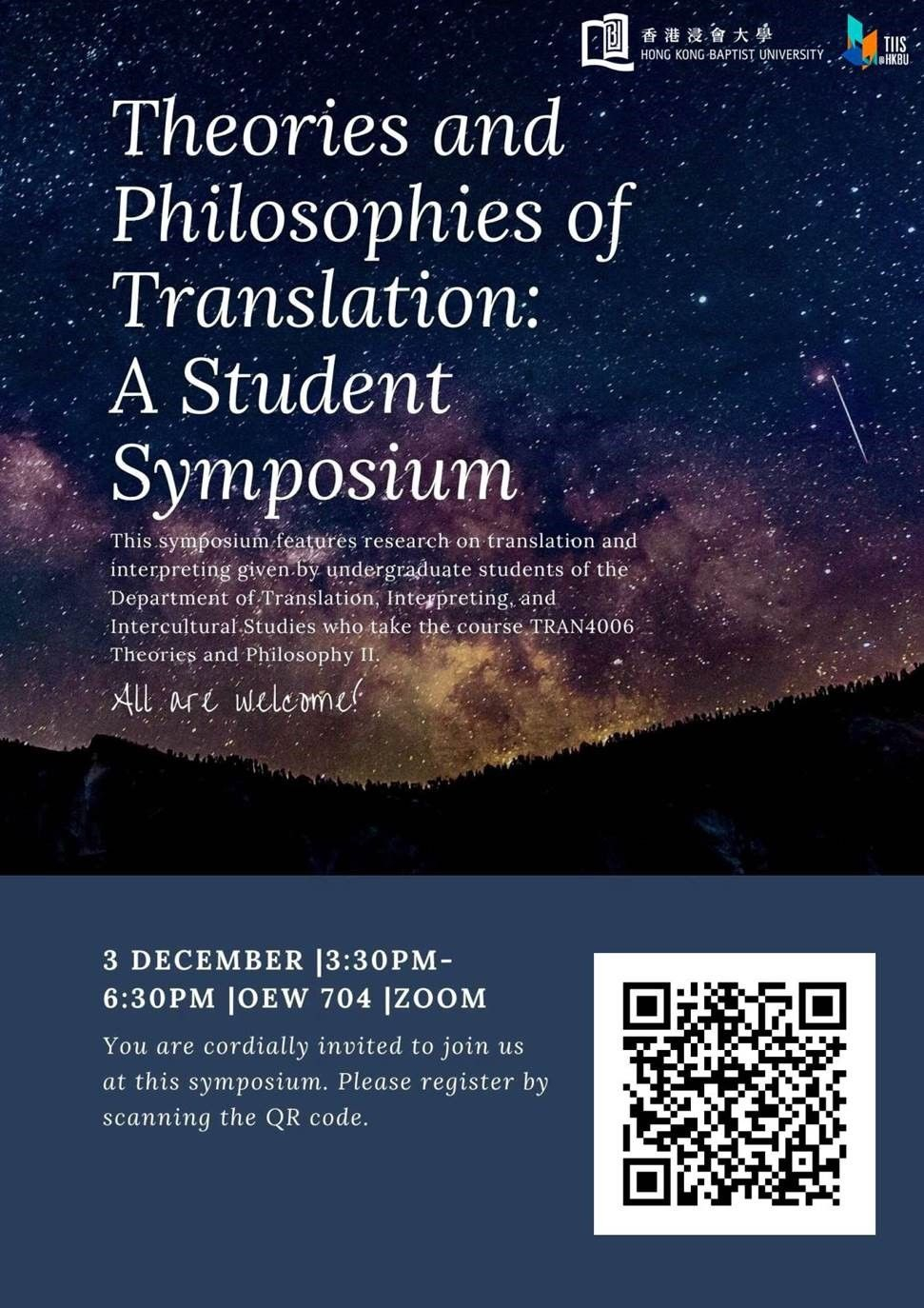 ---
Subtitling 101: An Introductory Workshop
Dr Luis Damián Moreno García, Assistant Professor of TIIS, conducted two introductory subtitling workshops to our BA students on 1 November and 28 December 2021 respectively. Students had a taste of subtitling and learnt all the basic skills necessary to subtitle any of their favourite short videos, TV series, films or animations.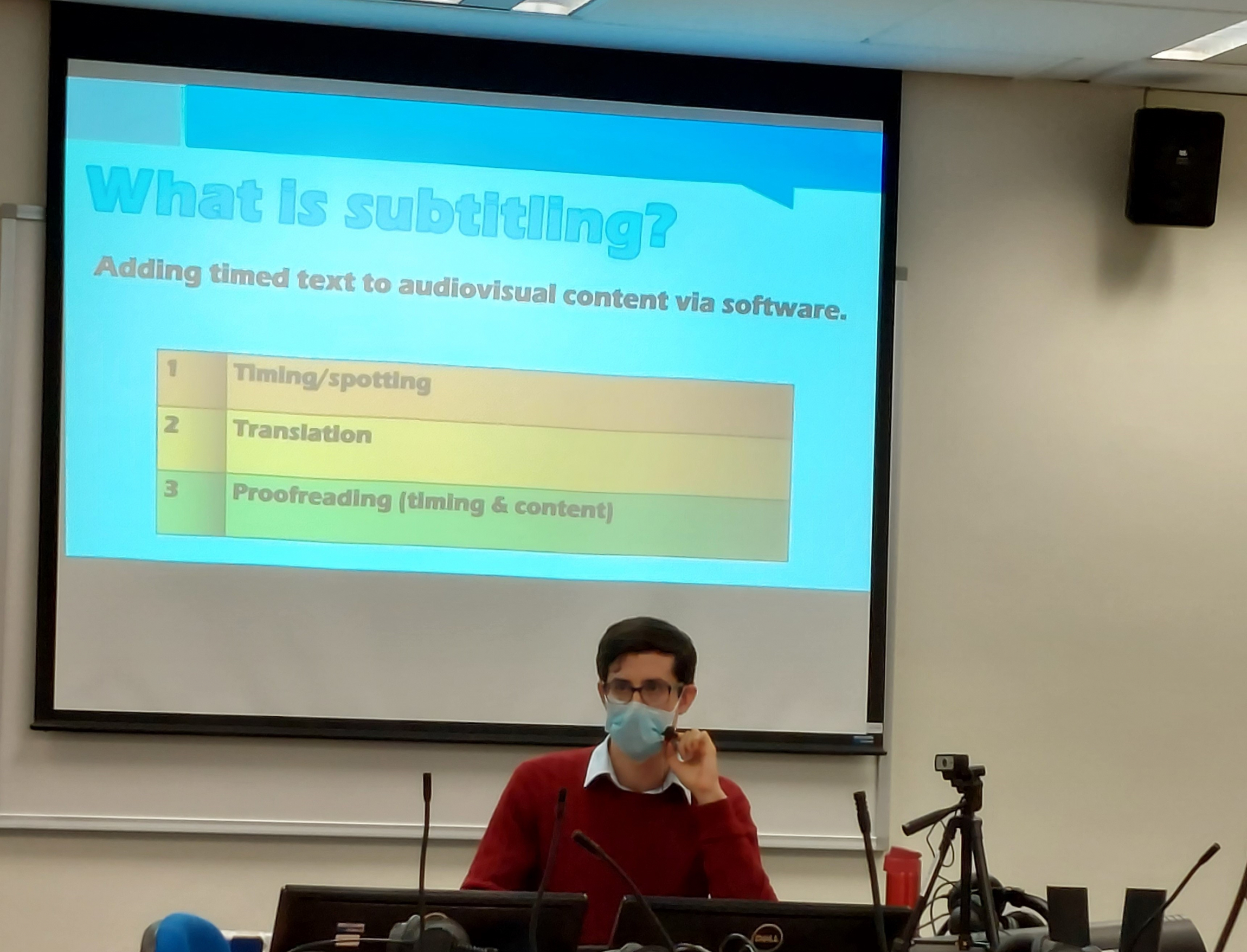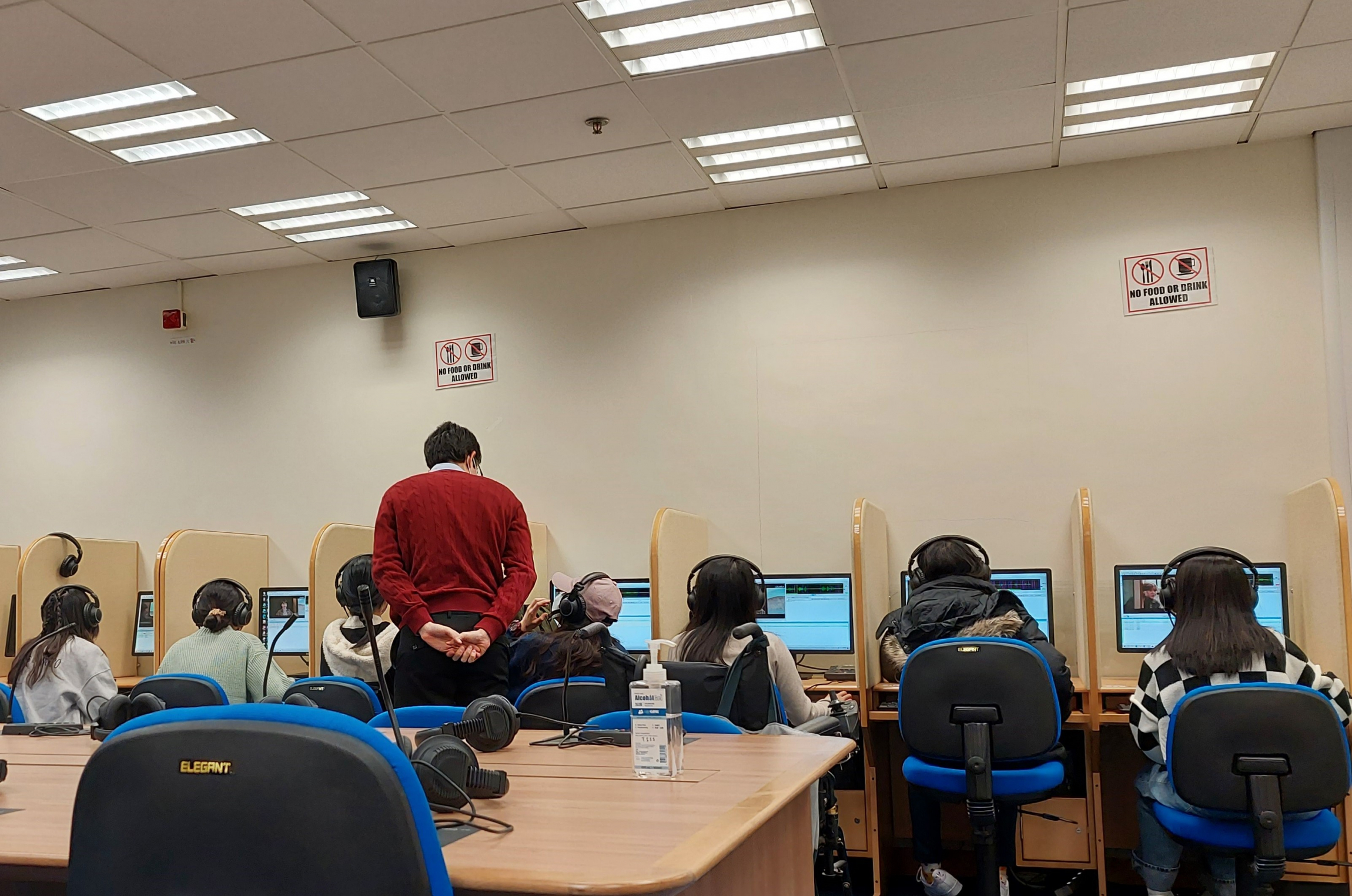 ---
Dr Catherine Chan and Equity Scholarship Awards Ceremony / Mentoring Talks by HKBU Career Centre and TRAN Alumni
It was our great honour to have invited the scholarship donor Dr Catherine Chan of Equity Financial Press Ltd., joined by Professor Mette Hjort, the Dean of Arts, to a ceremony to present scholarship awards to our BA and MA students with outstanding academic performance. The event was held on 6 February 2021. The second part of the event was a thematic talk by Ms. Penny Lo of HKBU Career Centre and alumni sharing by two TRAN alumni Mr. Pilot Tse and Ms. Queenie Law.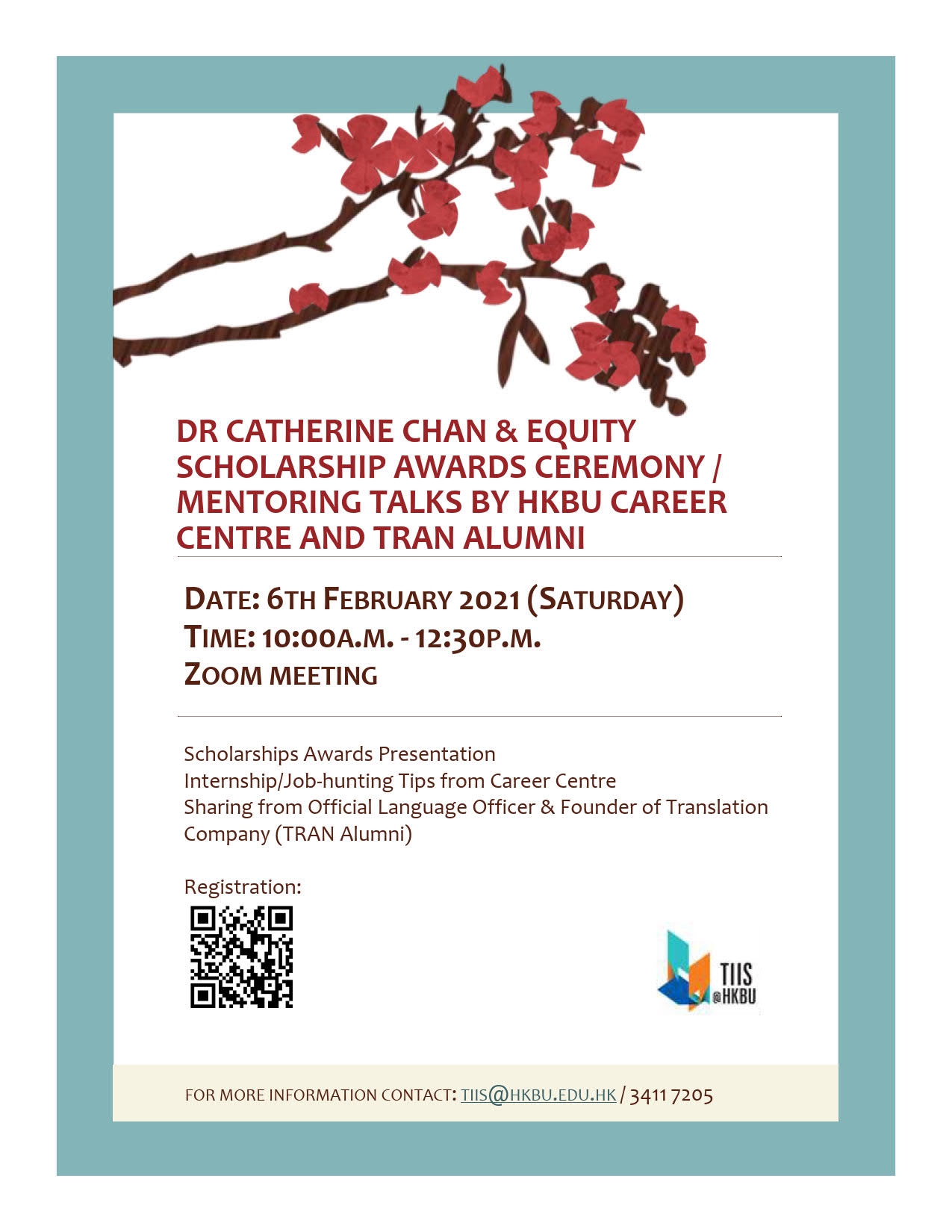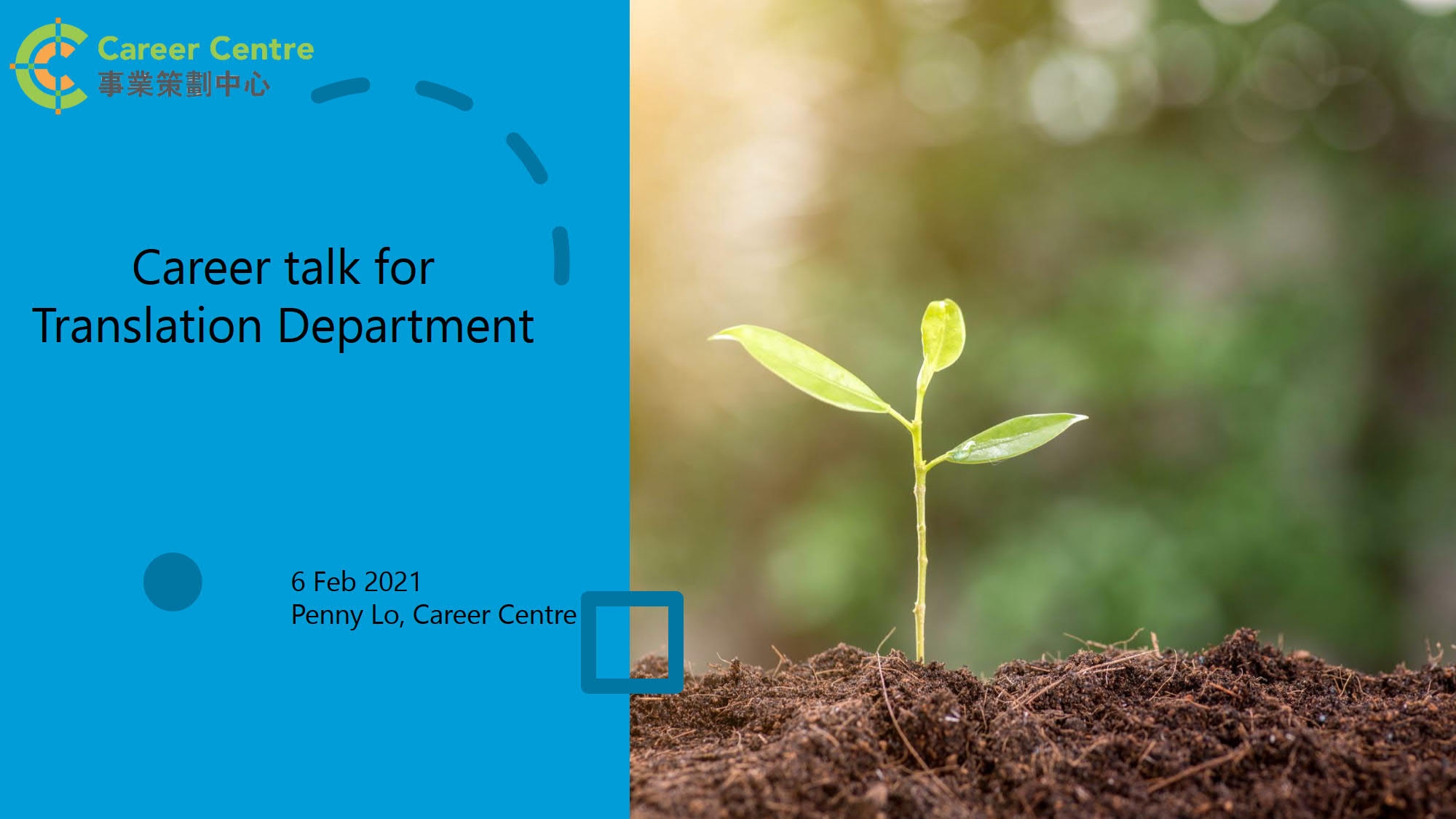 ---
Mentoring Concert
A mentoring activity was organised on 23 April 2019, which was a music-sharing session by the Nur Collective.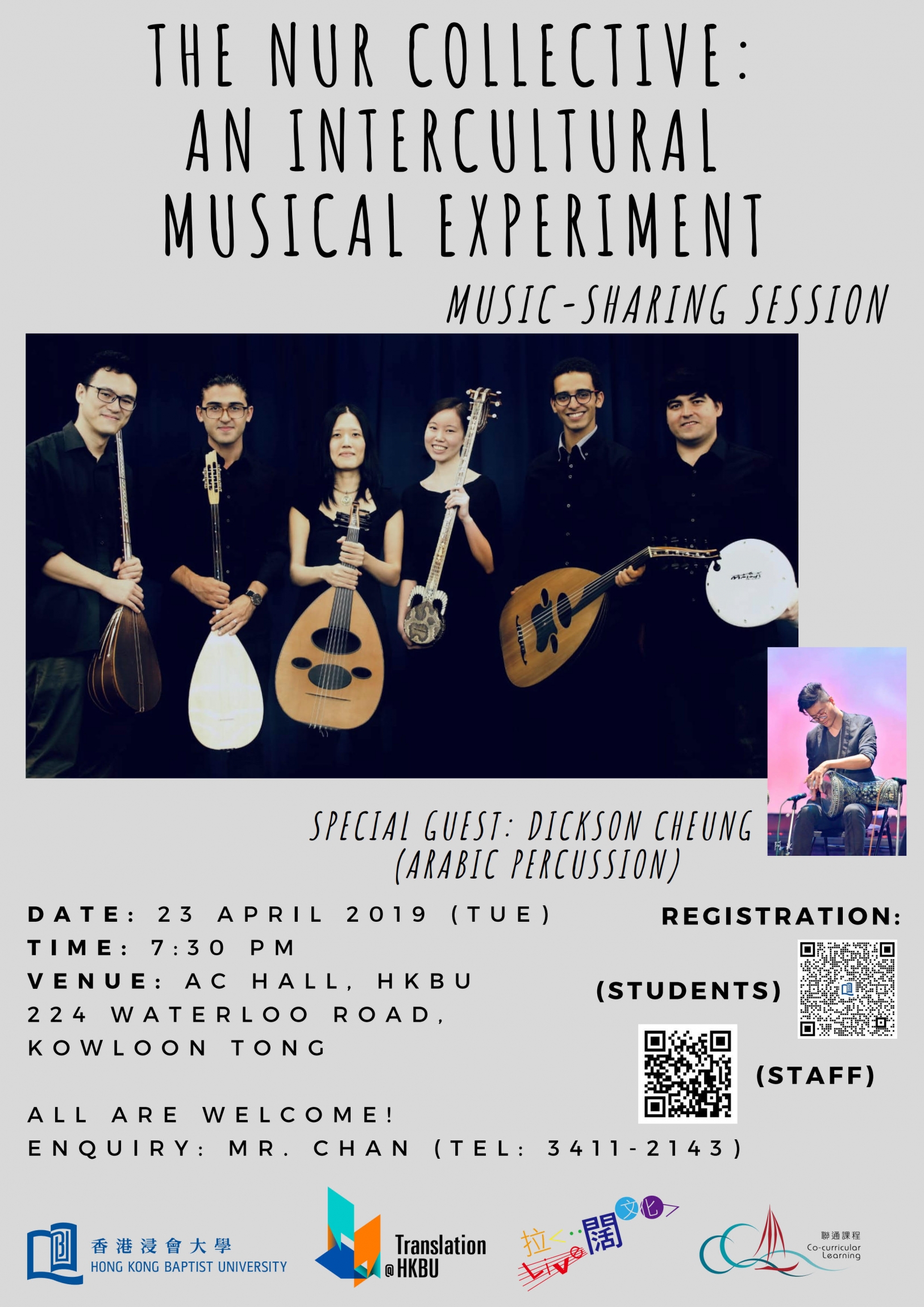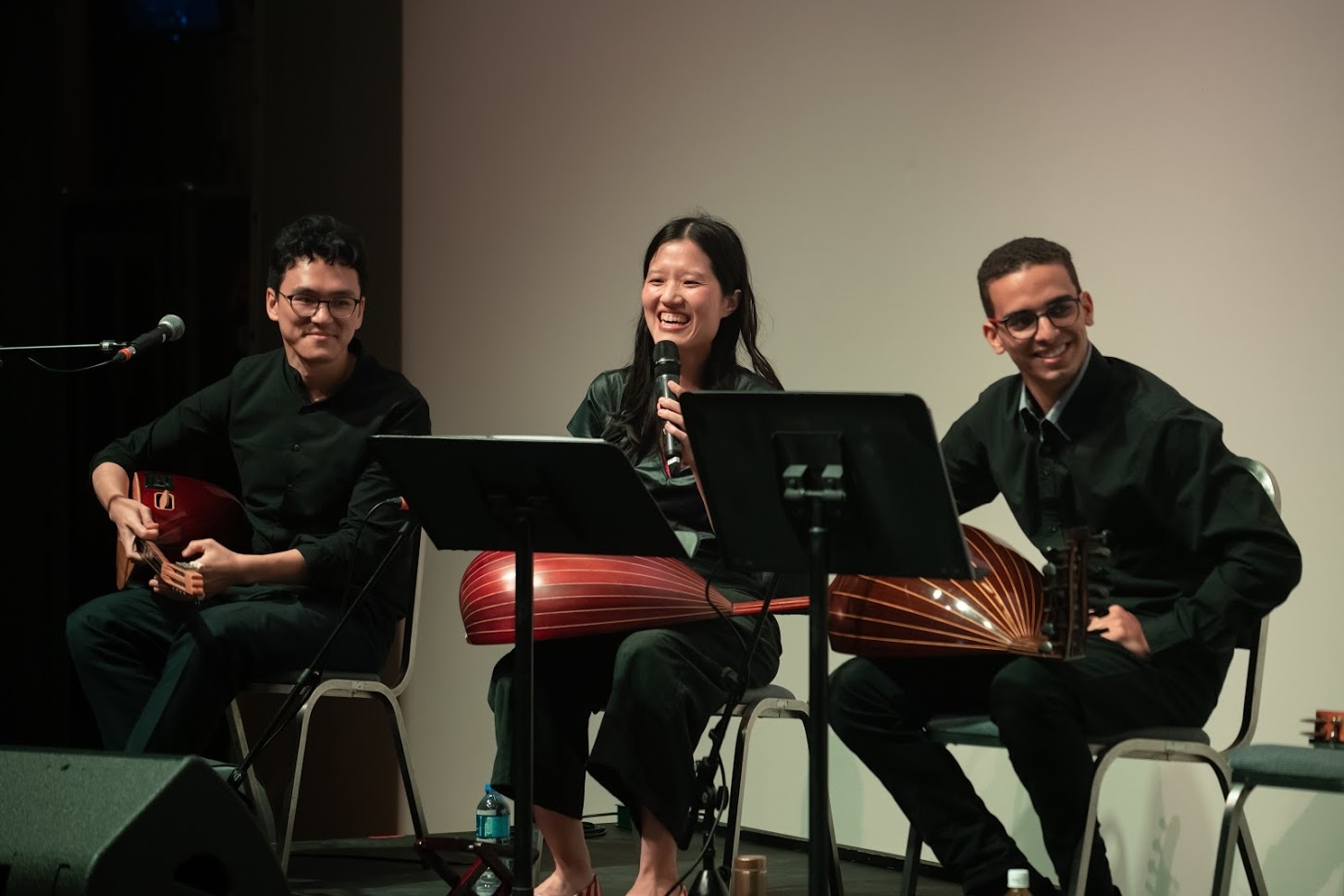 Sharing session by music performers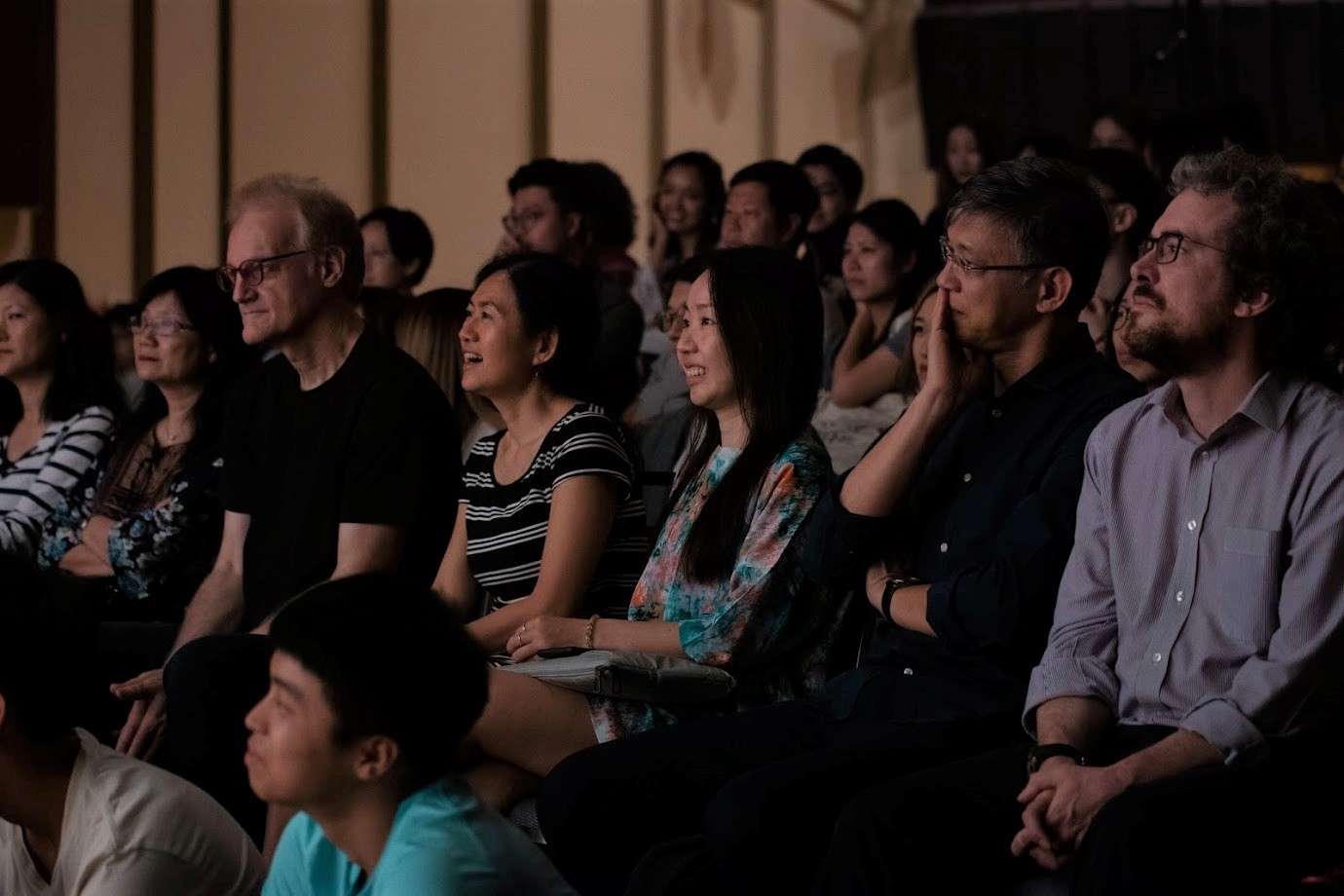 Reaction of the audience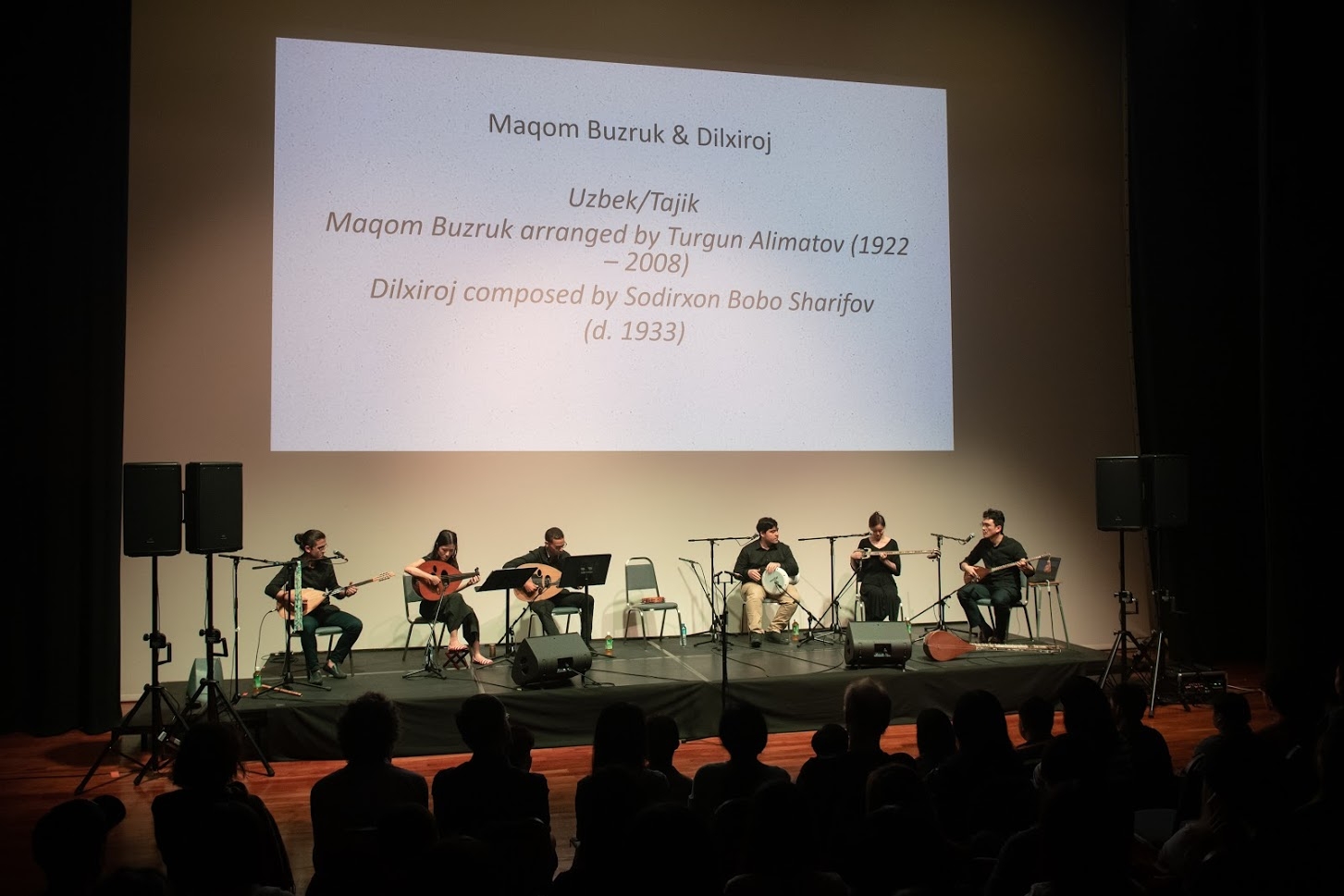 Music performance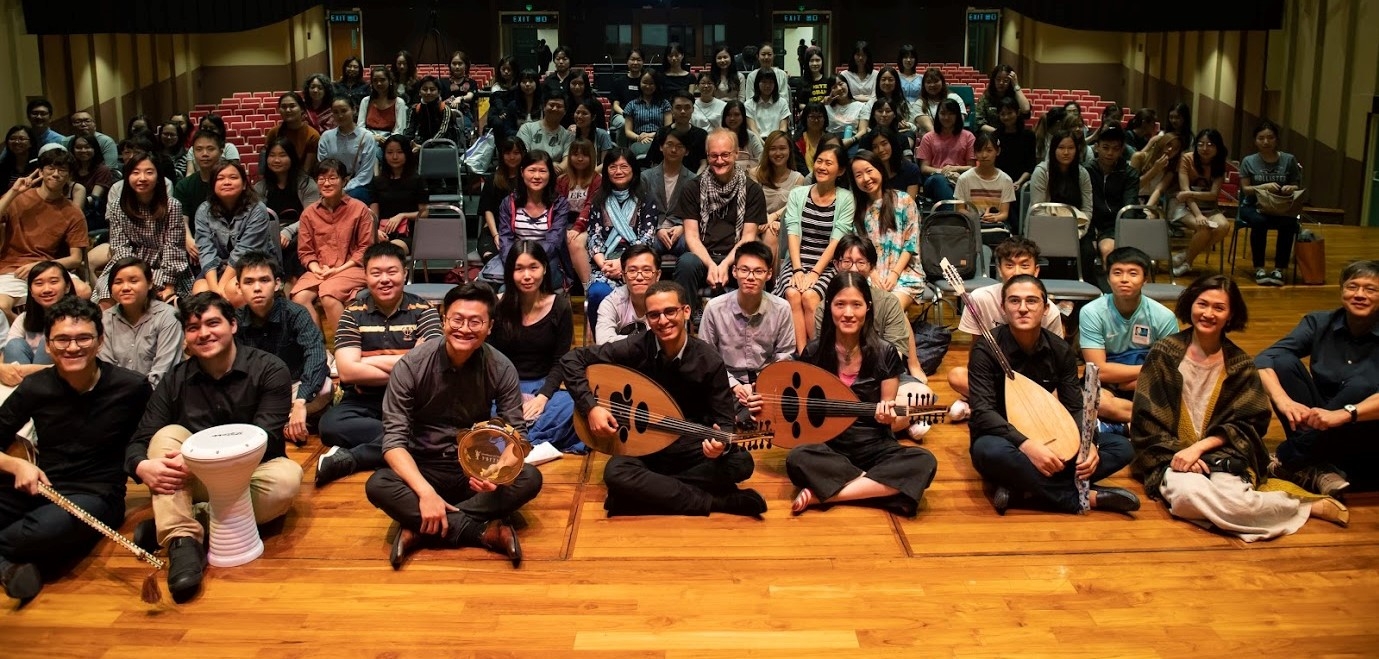 Group photo
---
Translation Society
Organizing academic societies is an exciting part of university life. Inaugurated in April each year, the Translation Society organizes and coordinates activities for translation students of all years in the Programme, including orientation camp, orientation night, high table dinner and the Academic Week. The committee, comprised of students in their second year of study, seeks to cultivate a professional attitude amongst members through co-curricular and extra-curricular studies and projects.
One of the highlights and traditions of the Society is the organization of Academic Week. The event focusses on a specific theme each year and usually features a talk, an exhibition and book sales on the campus. The themes of the Academic Week included "Subtitles Translation", "Interpreting" and "Martial Arts Translation", to name only a few. Through the organization of various activities in the Academic Week, the discipline was promoted to students with other majors.
The Society is currently dormant, but we can still feel the happniess of the Society from the photos!