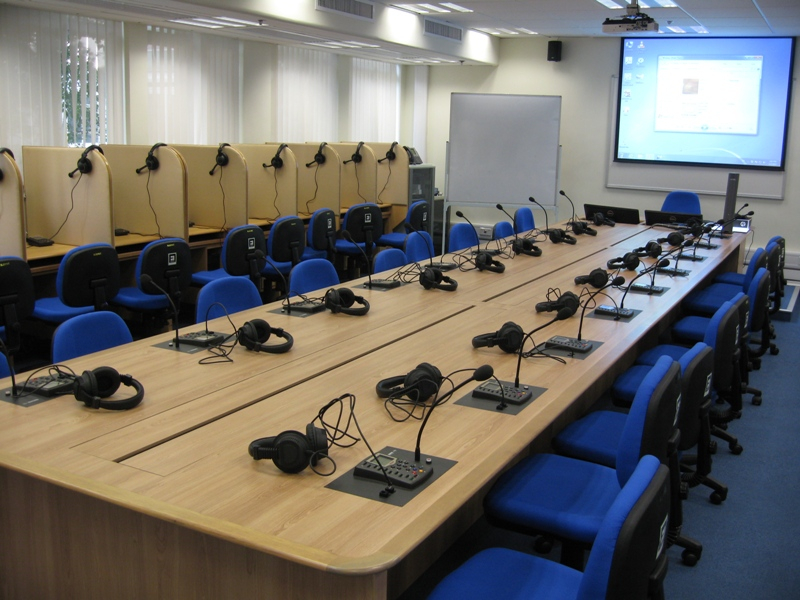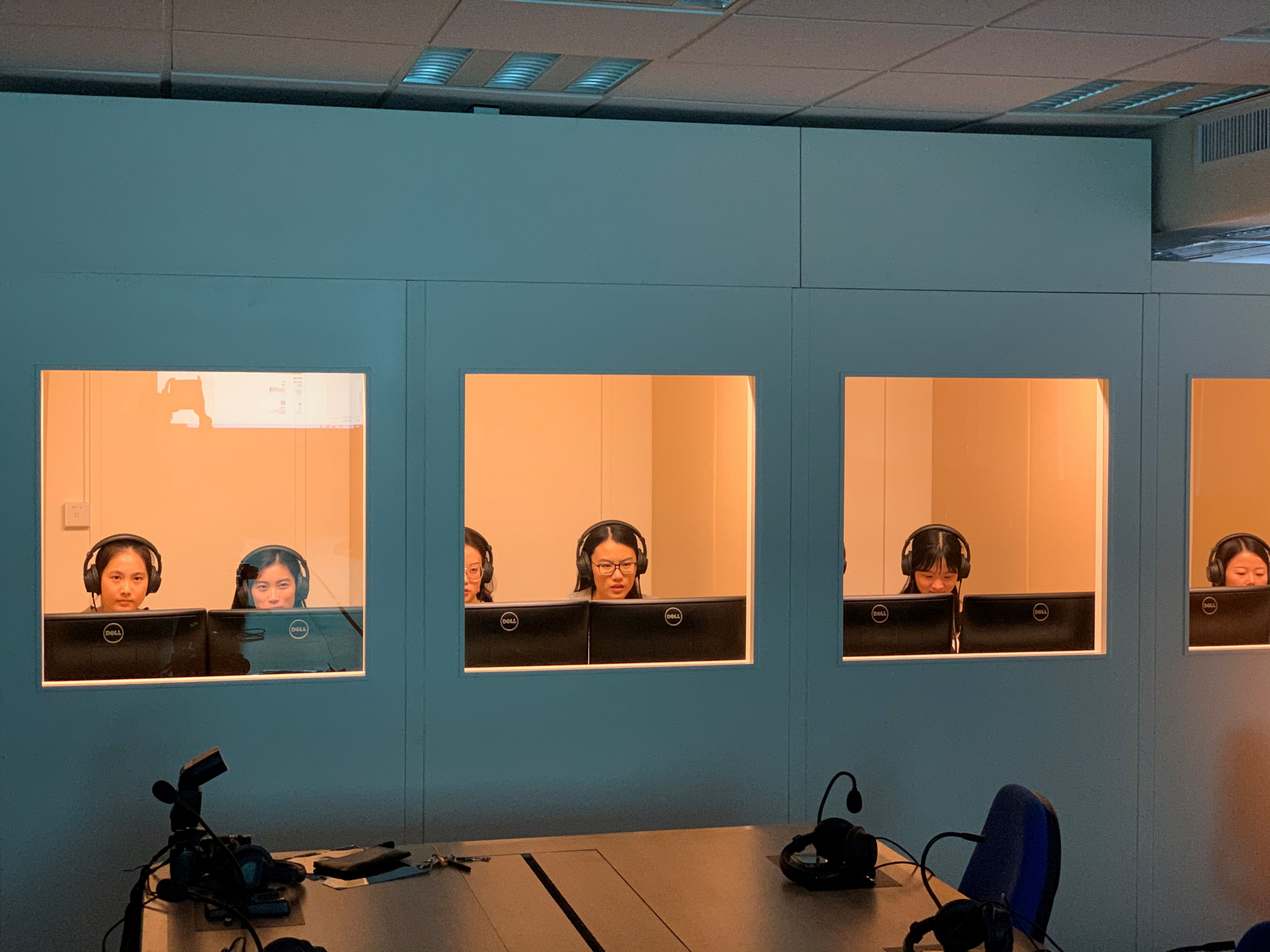 The Interpreting and Translation Technology Lab (known as the ITT Lab) provides a conducive space for interpreting training in both consecutive and simultaneous modes. There are four simultaneous interpreting booths, each containing seats for two student interpreters. All of the booths are equipped with the latest interpreting equipment and computers. In addition, the Lab has an eighteen-seat conference table fitted with interpretation consoles and high-quality headsets, providing a realistic setting for class instruction and mock conference events. At the head of the conference table are the master interpretation console and two computers from which the instructor can project audio files and images as well as monitor the students' interpretation performance.
The Lab is also home to the teaching of translation technology and localization. Twenty-two open booths, each equipped with an interpretation console and a computer, provide the space for students to do work using translation technology. Students use the specialised software installed on the computers as well as access other online systems to translate documents, websites and software, to subtitle audiovisual material and to create and maintain terminology resources, thus preparing themselves for active careers in today's translation industry.
One of the translation memory systems we use in our teaching is Memsource, and we would like to thank the company for granting us free access to their platform through the Phrase Academic Edition.