The Bachelor of Arts (Hons) in Translation is a four-year programme specifically designed to train bilingual and bicultural communicators to operate in both local and international markets in the 21st century. We provide professional translation training in a liberal arts and whole-person education environment. We help students develop intellectual and critical skills, as well as become lifelong learners who are able to train themselves to perform communicative tasks professionally in bilingual/trilingual and bicultural settings.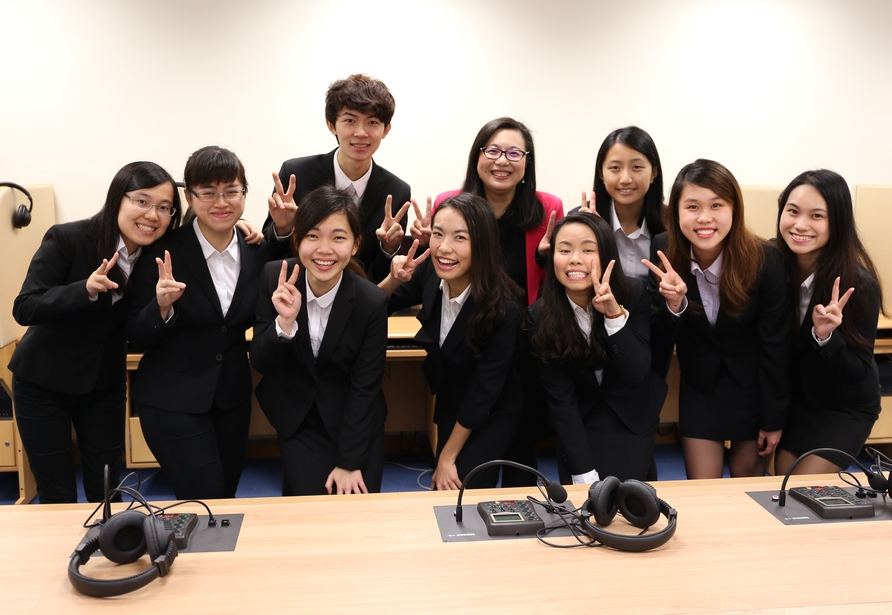 The Department's staff have extensive experience in the professional translation and interpreting world, with expertise in a range of areas from media translation to conference interpreting and video-game localization.
Students learn through a wide range of activities, including small-group discussion, e-learning projects such as online publishing, site visits to explore translation in the real world, and involvement in professional assignments.
Students can also take courses in Localization and Translation Technology (including computer-aided translation tools) – both important in the industry today. Interpreting students participate in mock conferences, and have opportunities to gain real-life experience by interpreting for conferences, meetings or workshops, under the guidance of the Programme's interpreting teachers.
The ITT Lab where interpreting and technology classes take place is regularly upgraded with the latest translation technology and interpreting software.
Internship
Students are required to take a project-based or part-time internship, known as "Placement", in the second semester of their third year. They may alternatively choose to take a full year out from their studies to fulfill the Placement requirement.
Strong links with the professional world
The Department has a longstanding and extensive network of employer contacts in the translation and interpreting industries, with whom we work closely in delivering the Placement programme. We also invite guest lecturers from the professional world to share their experience, and encourage students to undertake commissioned assignments.
Opportunities to explore translation in other languages
The Programme now offers a first course in Spanish/Chinese translation, together with a Spanish/Chinese comparative culture course. We plan to add further such courses in the future. We are also able to accommodate various languages in the final-year Honours Project.
Opportunities to study for a Double Major
The Programme has established a Double Major with the Department of English Language and Literature, so students may now choose to study for a Double Major in Translation and English.